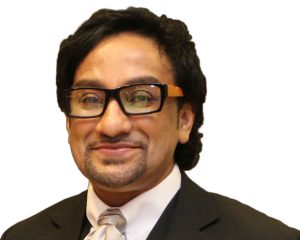 LLB (Hons), Barrister-at-Law (Lincoln's Inn)
Advocate & Solicitor of the Supreme Court of Singapore
Rudy is an advocate & solicitor specializing in Criminal Law who is highly regarded by the Malay/ Muslim Community in Singapore.
In his years of experience, he has handled various cases involving divorce and troubled families. He is often invited as a guest speaker at talks targeted at the Malay/ Muslim Community in relation to the Laws in Singapore. He also often give advice to the parents in the community. He has been interviewed on Mediacorp radio station such as Warna 94.2FM and Gold 90FM.
As an active criminal lawyer, Rudy often works with troubled families which are plagued by social ills that often affect youth and teens. In this regard Rudy expands all effort towards improving the Malay/ Muslim Community by giving advice and guidance to young parents and to the children of the community.